If you'd like to learn more about wine, why not travel to a new wine destination like Moldova, which became the most awarded Eastern European Country at different International Wine Competitions in the last couple of years. A key reason for Moldovan wines' uniqueness is that 10 percent of the country's vineyards production of grapes that originated in Moldova. They include Feteasca Neagra, Feteasca Alba, Feteasca Regala, Rara Neagra, Viorica, etc. plus blends of these varieties and international grapes.
Our educational tour will focus on three things: wine culture, wine making, and wine tastings in Moldova's Key Wine Regions. We'll spend a few days together combining winery visits with educational, comparative wine tastings and also explore the most picturesque sites of our sunny country. Come and enjoy the most unique experiences of meeting local wine producers and specialists, entering the houses of moldovan families and learning about our special beverages, our daily life and traditions.
---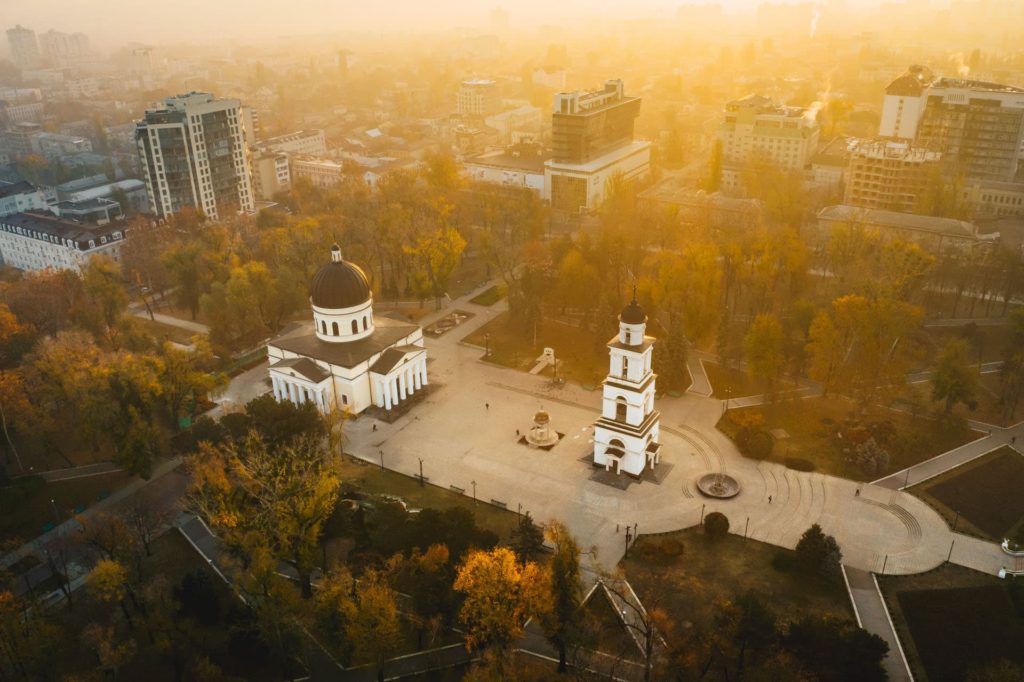 Day 1 | Welcome to Moldova and its Wine Heritage
Welcome to Chisinau and Republic of Moldova. Meet your local guide and wine connoisseur. Transfer from the airport to the hotel. Accommodation in 4* Hotel from Chisinau. Special welcome dinner in a local wine bar specialized in promoting quality Moldovan wines produced by small producers from the three main regions with a protected geographic indication. Get a professional introduction to the Moldovan indigenous grape varieties and learn how to pair them properly with traditional food.
---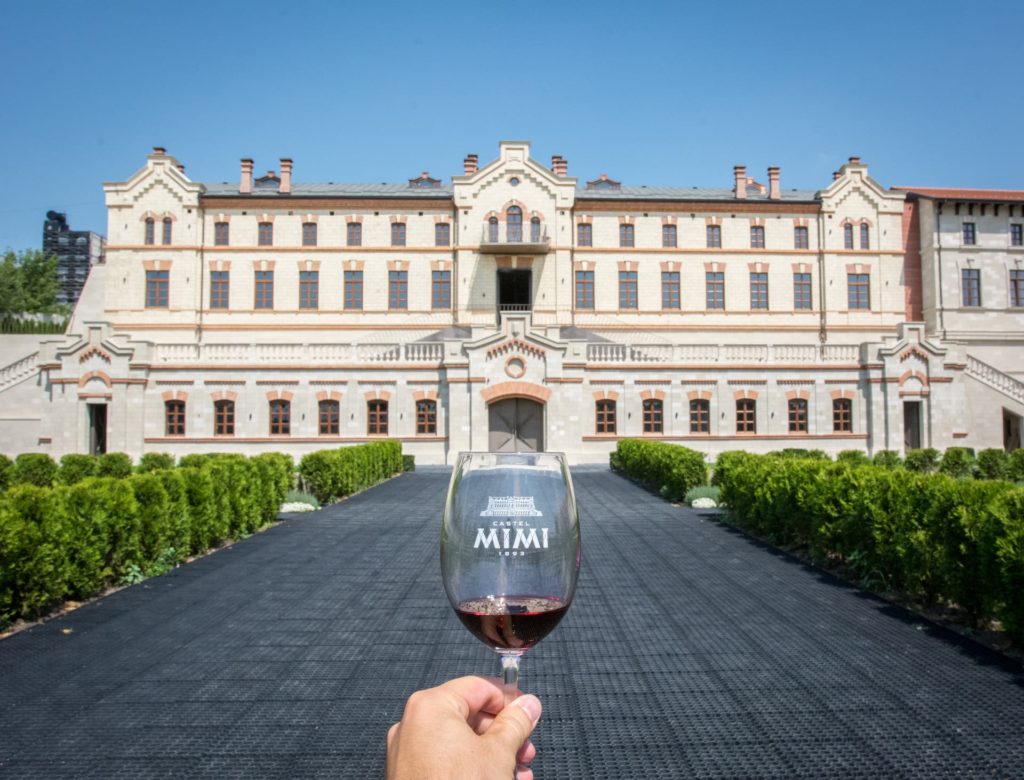 Day 2 | Full Day Chisinau city tour and visit to the only Wine Castle from Moldova -mimi
Explore the city's main sights on a walking tour this morning including the Orthodox Cathedral of Christ's Nativity, the exterior facade of the Presidential Palace and the Parliament building and the Holy Gates, which is known as Moldova's 'Arc de Triumph'. There's the chance to stroll in the local food market and bazaar and wander in the park around the Avenue of the Classics of Moldovan Literature, which is lined with statues and busts of Romanian and Moldovan authors and social figures.
Later in the afternoon we drive to Bulboaca Village and visit MIMI Wine Castle, which is currently listed among the most beautiful architectural masterpieces in the world of wine. The story of the castle begins in 1893 when Constantin Mimi, the last governor of Bessarabia, planted the first grape vines on the place that would become legend over the years. The area of Codru, where the winery is placed, has a unique micro climate and a very good soil, as a result having intense and aromatic wines. Today the Castel Mimi winery produces classical wines like: Chardonnay, Merlot, Cabernet Sauvignon, but also indigenous varieties as Feteasca Alba, Feteasca Neagra and Rara Neagra.
The biggest attraction of the winery is off course the chateau and its cellars, that are built in a very old technique, so that all year round the temperature is the same: 14 degrees C. Excursion, wine tasting and dinner in the castle. Sameaccommodation.
---
Day 3 | Discover local traditions and royal flavors at Gogu Winery and Chateau Purcari
Because the best way to understand how wine is made is to visit a winery and talk to the winemaker today we willstop for a tasting to the Family run Gogu Winery. Here we will meet the owner, a trendsetter anda young winemaker who is practically revolutionizing the wines in Moldova. We will go down into the wine cellar, and see what fermentation really looks and smells like. Later enjoy a traditional lunch and get to taste their exclusive wines.
Next, arrival in Purcari Chateau and check in.Centuries-old traditions in viticulture and wine making of Purcari area formed the basis of a modern wine-making enterprise – Purcari, which is the only owner and keeper of Purcari zone elite wines production. The Purcari wine-making enterprise looks like a real chateau and it is the only place where people can get a notion of peculiar natural conditions along with the knowledge about the history, secrets and traditions of making legendary Purcari wines. You'll be impressed by the combination of the chateau's royal-like interiors and HI-Tech. Tour, wine tasting and dinner at Purcari winery, whose wines even now are listed on Her Majesty the Queen of England wine list.
---
Day 4 | Excellence in wines at Etcetera Winery and brandies of Transnistria
Another adventure will be visiting the vineyards of 'Et Cetera ', that were planted in 2003 in the village of Crocmaz, Stefan Voda region, with a unique micro-zone ideally fit for growing great vineyards. The winery was built in 2009 and at the moment is surrounded by more than 50 ha of vineyards, giving a picturesque view to the visitors. The owners of the winery are two brothers – Alexandru and Igor Luchianov, professionals and real amateurs of their work. Etcetera is one of the best wineries in Moldova, as in 2016 they won second price at Decanter with their Chardonnay. Wine tasting and lunch at Etcetera.
Further let's drive to Transnistria – a breakaway territory within the internationally recognized borders of Moldova, that still retains the look of a Communist state and it's called "the last remaining Stalinist dictatorship in Europe". First visit –to Bender Fortress: an impressive fortress built by the Turks in 16th century and the place where in 1713 Charles XII of Sweden had taken refuge after his defeat in the Battle of Poltava
End the day with a brandy tasting at "Kvint". This distillery is one of the oldest Moldovan enterprises established in 1897 in Tiraspol which produces yearly more than 20 million bottles of wine, brandy, liqueur and vodka. These are over 70 wine and liqueur sorts and over 30 brandy sorts with age from 3 to 50 years. The brandies from Tiraspol won 3 Super-Grand-Prix, 21 Grand-Prix and over 180 gold and silver medals in international and regional tastings and contests.
Accommodation to a 4* Hotel from Tiraspol. Independent dinner.
---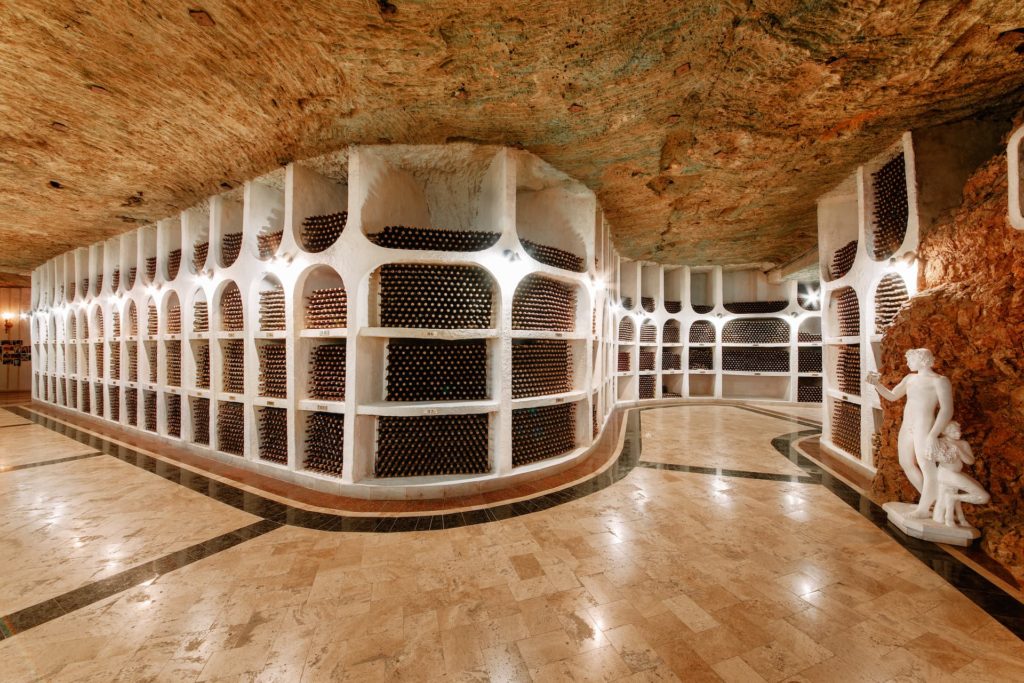 Day 5 | Sparkling and Sweet at Cricova Winery and Chateau Vartely
Today let's discover one of the most unique places in Europe – Tiraspol, the capital of the breakaway state of Transnistria.
In Tiraspol we set off on foot to view the numerous war memorials including those commemorating the 1992 Civil War and Trans-Dniester War, and the Supreme Court, Statue of Lenin, De Volan Park etc. On the opposite side of the central square, a monument plaza features a Soviet T-34 tank, commemorating the Soviet victory in World War II. The statue of Alexander Suvorov was erected in the central square in 1979 in commemoration of his 250th anniversary.
Continue with a visit to the world-famous Moldovan Cellars – Cricova, which is a real underground wine city with wide streets, warehouses, tasting rooms. The total length of its galleries is 120 km. The constant annual temperature of + 12ºC and 82–95 % humidity are perfect conditions for aging quality wines there. Moldova is recognized for its good wine and back in the Soviet era the country was known as the 'the vineyard of the USSR'. They've been producing wine here since the 1950s and have a number of wines that have won prestigious awards. Cricova is also well known for brilliant sparkling-wines produced by the classic French method. Tasting of sparkling wines included.
More to learn for us we find at Chateau Vartely, a modern company, that combines the latest technology in grape cultivation and processing with the passion for quality wine production. Own vineyards in the Codru and Bugeac steppe regions of Moldova guarantee the exquisite quality of wine. Its first-class wines made from both European and local varieties have placed "Château Vartely" high in the top of Moldovan winemakers and among the top preferences of consumers in Moldova and abroad. They produce a range of fine wines that have obtained a considerable number of appreciators all over the world. Enjoy a tasting of sweet wines and learn about the 4 major types of dessert wine: White and Red Liqueur Wines, Late Harvest Wines, Ice Wines, but also rich in taste ennobled wines with a touch of noble rot.
And we will bring an Aszu wine from Tokaj to top up the experience.
Dinner and accommodation at Chateau Vartely.
---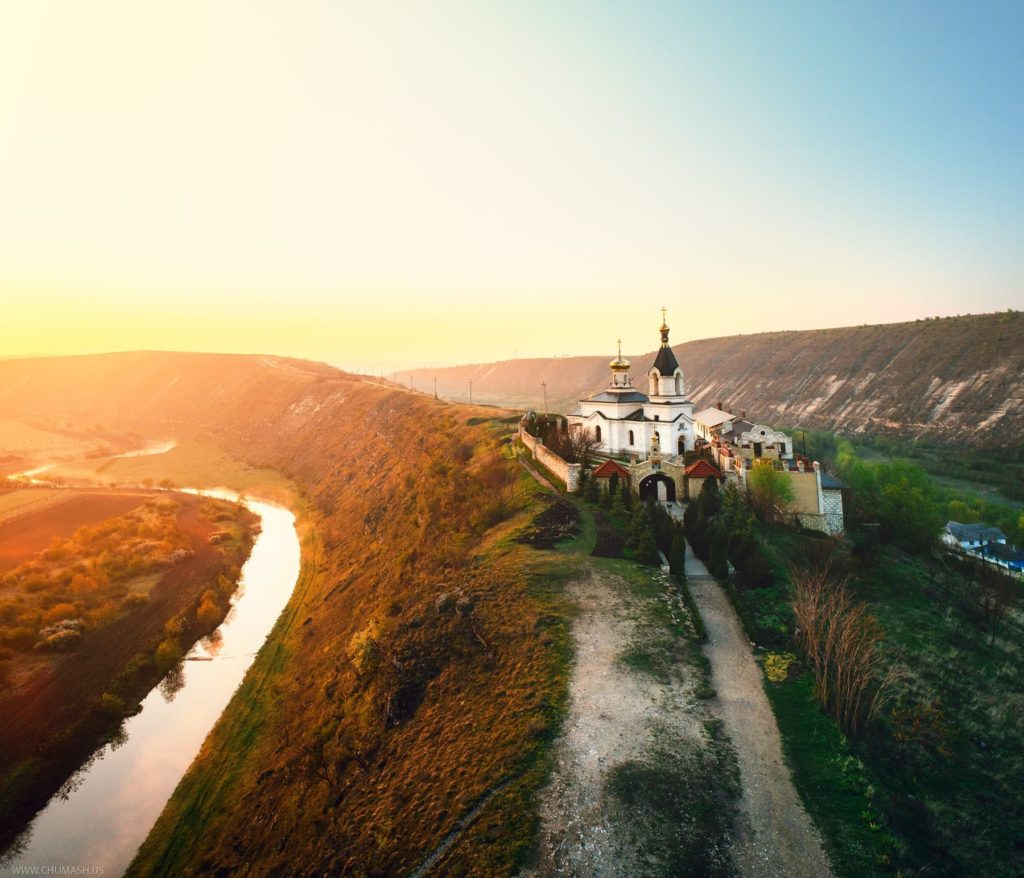 Day 6 | Cooking in Old Orhei and playing with the glasses
No trip to Moldova is complete without a visit to Orheiul Vechi (Old Orhei) – an Open-Air Museum Complex, which is "arguably Moldova's most fantastic sight". First let's stop to a family for a cooking masterclass and learn how to prepare the traditional Moldovan pies – "Placinte". Until the pies bake in the oven, we will visit an Orthodox cave monastery called "St. Maria Dormata" expanded and modified inside the cliffs by the monks over the centuries ago and preserved in a functional state. Coming back to our hosts we will enjoy a very special lunch, trying also the "placinte" we have made. Traditional dishes will be served with the best local wine, while the organic herbal tea, accompanied by homemade jams will surprise you with its amazing taste.
Back to Chisinau. Farewell dinner and completing our Moldovan Wine Adventure with a tasting that will teach us that a proper glass makes any wine taste better. Whether your wine is white, rosé, red or sparkling, the bouquet plays a vital role in its overall presentation. Each wine style has specific characters in terms of acidity, fruitiness, tannins and alcohol, and the different glass shapes intensify or softens those attributes. So, let's explore Moldovan Winemaking potential and how choosing the right wine glass can enhance your wine-drinking experience. Bottoms up!
---
Day 7 | Good buy Moldova!
The trip ends after breakfast at the hotel in Chisinau. Transfer to the airport for your flight.