A remarkable tour encapsulating the tranquil beauty of Bordeaux and Provence. The tour is complemented with luxury Chateaus, activities lending fascinating insights into local Jewish heritage, and activities ranging from authentic markets to exceptional food and wine. Indulge yourself in 12 days and 11 nights of quintessential French paradise.
All days outlined below include breakfast, a Light lunch and dinner
---
Day 1 | Thursday Meeting at Bordeaux Airport at 9:25am
Transport will take us from the airport to the center of Bordeaux, where we'll have a Typical French breakfast and freshen up before starting a guided tour of the city center. We'll explore some beautiful sites such as the Gothic Cathedral Saint-André, among others. During the tour there will be a traditional chocolate and pastry tasting that will give you the chance to taste culinary treats typical of this region. Following lunch, we'll explore Jewish Bordeaux for a glimpse into our fascinating heritage. We'll check into our luxurious Chateau before enjoying an excellent dinner.
O/N Luxury Chateau in Bordeaux
---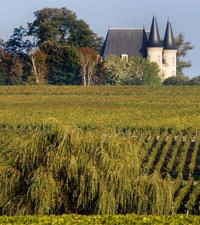 Day 2 | Friday Bordeaux's famous wineries & Arcachon Bay
Following a traditional Breakfast, we will explore Bordeaux's most famous wineries, including: Château Beychevelle, Château Margaux and Chateau Pichon-Longueville. We'll also visit and have a kosher wine tasting with a small aperitif at the renowned Chateau Mouton Rothschild. After lunch a drive to Arcachon bay, a bay of the Atlantic Ocean on the southwest coast of France, will showcase some incredible geological features as part of its natural preservation area. We will cross the Arcachon bay by private boat. We will discover the winter district built in the 1800's that was also a second home for the European aristocracy. A short drive will bring us to the sand dune where we will admire the beautiful coastal views. Kabbalat Shabbat and Kosher Dinner in our Chateau
O/N Luxury Chateau in Bordeaux
---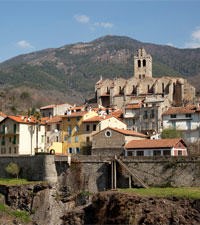 Day 3 | Saturday Day of Leisure
Relax Shabbat in the Chateau. Enjoy a traditional Shabbat lunch, and Dinner in the Chateau.
O/N Luxury Chateau in Bordeaux
---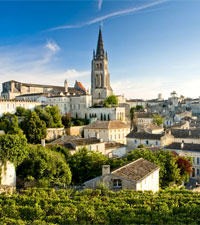 Day 4 | Sunday Saint Emilion & Carcassonne
We will visit Saint Emilion, a UNESCO World Heritage Site, with fascinating Romanesque churches and ruins stretching along steep and narrow streets. A guided tour of the village will provide the chance to explore this charming Town. Around midday we'll depart to our next destination, Carcassonne, which is a hilltop town in southern France's Languedoc area, famous for its medieval architecture. Guided visit to the Village before Checking in our Chateau. Gourmet Dinner in our Chateau.
O/N Luxury Chateau in Carcassonne
---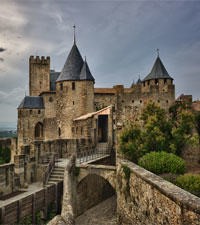 Day 5 | Monday Narbonne & Montpellier
Following breakfast and checkout, we will head towards Narbonne, a town on the Canal de la Robine, known for its seaside resort: Narbonne Pelage. We'll explore the magnificent Narbonne central market and enjoy a walking tour of the city including its breathtaking Gothic architecture. A drive to Montpellier, a city 10km inland from the coast of the Mediterranean Sea, will allow us to explore this beautiful city's architecture, monuments and parks. Our next destination is Saint Rémy de Provence, where we will spend the next 3 nights. Dinner in our Chateau
O/N Luxury Chateau in St. Remy OR Les Baux
---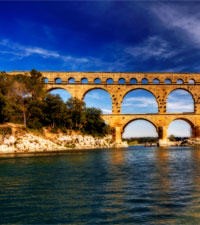 Day 6 | Tuesday Pont du Gard, La Poterie, Uzès & Vignobles David's Winery
The morning will be occupied by exploring Pont du Gard; a Roman Aqueduct, and the fascinating mechanisms required to build it. The afternoon will include a tour of the village of La Poterie, where we'll visit extremely talented local artists working with ceramics in their studios. Visit to the picturesque village of Uzès, a small town with a history dating back to ancient Roman times, along with a medieval castle dates back to the 11th century. Visit Vignobles David's Winery, a local kosher winery, where we will meet Frederic David, the owner, and enjoy a wine tasting session including some of the best Kosher wines in the world!
O/N Luxury Chateau in St. Remy OR Les Baux
---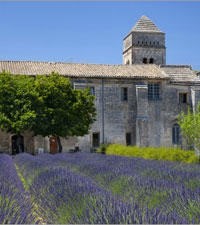 Day 7 | Wednesday Saint Remy, Les Baux de Provence & Arles
In the morning, we'll take a trip to the local farmers market for an authentic culinary experience, before visiting the institution where Van Gogh spent the last year of his extraordinarily turbulent life, which is now used as a center to treat depression with art therapy. After enjoying a tour of the village of Les Baux de Provence in the Alpilles Mountains, we'll visit the town of Arles, known for its amazing Roman Amphitheatre. Explore the tiny allies of Arles, filled with boutique shops and patisseries. Walk into the famous scenery where Van Gogh painted some of his best paintings
O/N Luxury Chateau in St. Remy OR Les Baux
---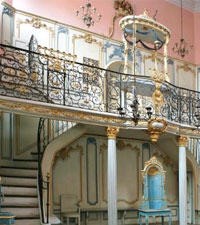 Day 8 | Thursday
Jewish Heritage Day Avignon, Carpentras and Cavillon
Explore the town of Avignon and its historical center including the Pont d'Avignon, a UNESCO World Heritage Site. Visit the beautiful gardens of the Pope's Palace, as well as the Synagogue where we will learn about the Jewish community of Avignon. Visit two of Provence's most remarkable synagogues, synagogue of Carpentras with its 12th century Mikveh and the Cavaillon Synagogue. We will have our group dinner before returning to our hotel.
O/N Luxury Chateau in St. Remy OR Les Baux
---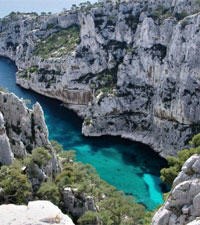 Day 9 | Friday Nice and Cote A'Zure – The French Riviera
After checking out of our hotel we will start our Journey to the French Riviera. Our first visit will be Nice, we will visit the Castle Hill overlooking the City and from there we will walk down to the old city where we will enjoy a stroll in the alleyways before going to the modern side of the city, where we will visit some of the city Monuments, like; Place Masséna, Avenue Jean Médecin, and the grand Synagogue, after a short introduction of the Jewish Community, we will have a light Kosher lunch in one of Nice's restaurants. Following Lunch, we will continue to Cannes, where we will have a short introduction before giving you some free time to walk and absorbed the Chick of this Glamourous city. Short drive will take us to the beautiful St. Tropez where we will visit the city and enjoy an aperitif in one of the Marinas Bars before making our way to our 'New' Chateau. Kabbalat Shabbat followed by Shabbat Kosher dinner in our Chateau
O/N Luxury Chateau – Hostellerie de l'Abbaye de La Celle
---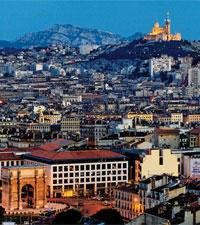 Day 10 | Saturday Aix en Provence
After Breakfast we will make our way to Aix en Provence, the town of water, known for its inspirational landscape which many famous artists like Cézanne made their home. Explore during our guided tour the old Jewish quarter of Aix en Provence and visit important monuments of this charming City. before a relaxed afternoon next to the pool. nd we'll recommend a list of restaurants in the local town.
O/N Luxury Chateau – Hostellerie de l'Abbaye de La Celle
---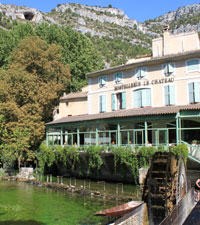 Day 11 | Sunday The Beautiful Romantic Villages of Provence
On our final day, we will start with a visit to the magical town of L'Isle-sur-la-Sorgue, (one of the Arba Kehilot) with its incredible and much-loved farmers and antique Sunday market. Afternoon activities include a visit to the romantic village of Fontaine-de-Vaucluse and a hike to its famous natural fountains, a visit to Roussillon known for its magnificent red cliffs and ochre quarries, and a trip to the village of Gordes, famous for the Peter Mayle's book, 'A Year in Provence'. The afternoon will end with an insight into lavender harvesting at the local Lavender museum. Enjoy an exquisite and quintessentially French gourmet Gala dinner.
O/N Luxury Chateau – Hostellerie de l'Abbaye de La Celle
---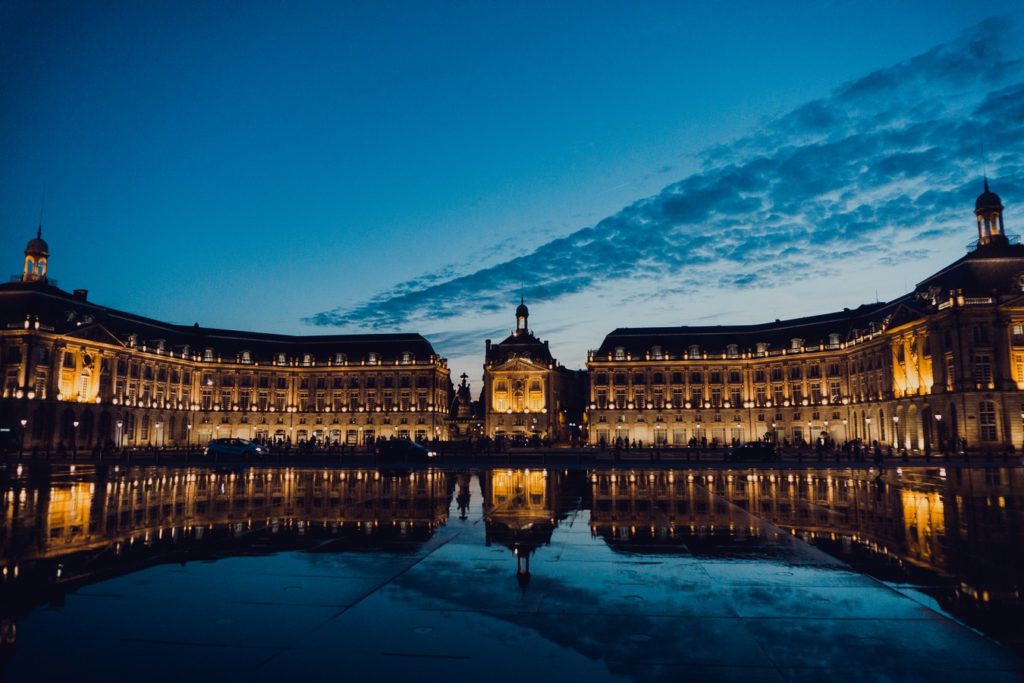 Day 12 | Monday
After Breakfast, transport to Marseille Airport.