A whole day trip to visit Plantaže wine cellars, vineyards, production facilities and restaurants, all along with gastronomic experiences at mentioned locations. Program applicable on individuals and group visits.
---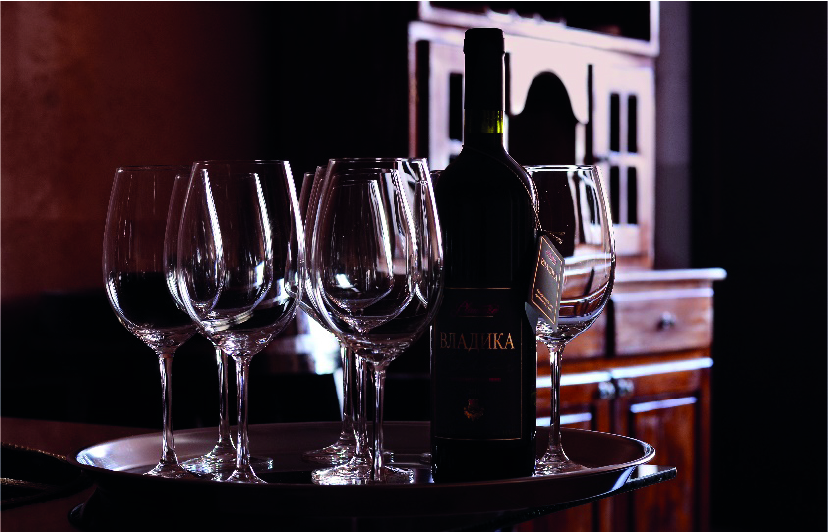 Old cellar
Visit Stari podrum, the company's oldest wine cellar. Stari podrum has been renovated and transformed into a space for aging special, limited edition of wines, as well as for experimental vinification, with a capacity of 3 million liters and an unforgetable tasting room with oak tables and unique surroundings. Around 100 micro-vinifications are made per year in this cellar.
From our host and technologist find out all about the history of this place and most valuable wines we keep here, enjoy in your nacional breakfast and privilege to taste wines directly from oak barrels.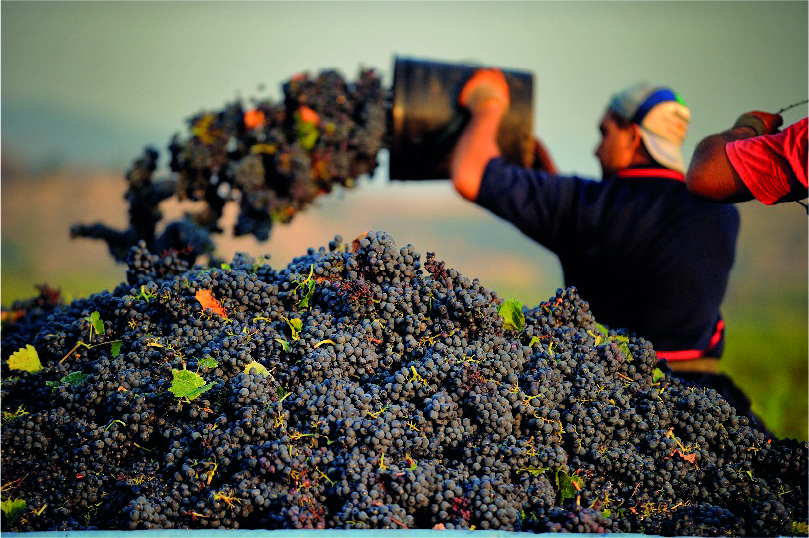 Ćemovsko polje cellar & production lines
Most of the wine production takes place
in this cellar, with capacity of amazing 28 millions liters. It has brand new equipment and the latest global trends in production and technology are applied right here. Accompanied by our technologist, take a walk through the main base of our huge company, while hundreds of hard passionate workers create magic around you. Get acquainted with the production processes and personally watch the wines that conquer the world come off the production line.
---
Vineyard Ćemovsko polje
Thirty kilometers from the Adriatic Sea, next to lake Skadar, are infinite rows of grapevines form one of the largest and most beautiful vineyards in Europe – Ćemovsko polje. It covers 2.300 ha with around 11.5 million grapevines.
The vineyards are boarded on one side by riverbed of Cijevna, subterranean river, which in seeking its way to Morača river and the sea, broke through the rocks and created a picturesque little canyon. In the riverbed of Cijevna, layers of different types of stone can be seen, the same ones on which our vineyards lie.
Extremely small amounts of precipitation and lots of sunny hours complete the picture of this region, which you can only imagine in colors and sounds of hot summer. But this scorching sun, which shines up to twelve hours a day during summer time, is only one of the challenges that grapevine face in Ćemovsko polje. The other challenge is the soil, heavy and skeletal, composed of chalky limestone, sand and gravel-strewn with many polished pebbles. Even though it may seem impossible, 95% of Ćemovsko polje has been picked manually.
More than 2,000 people participate during the harvest, which lasts from August to the end of September. Sometimes it really does seem like some scene from an adventure movie. Montenegro is a nation with heroic hearts but also with a lyrical soul. And our Ćemovsko polje is the same. Created in the battle between man and stone, grapevines and heat , love and passion for this place have lasted for more than half a century. That is the greatest secret of Ćemovsko polje – the powerful synergy of epic and lyrical. And there lies the secret of our wine as well. Tourist train and our guide is ready to take you on this adventure.
---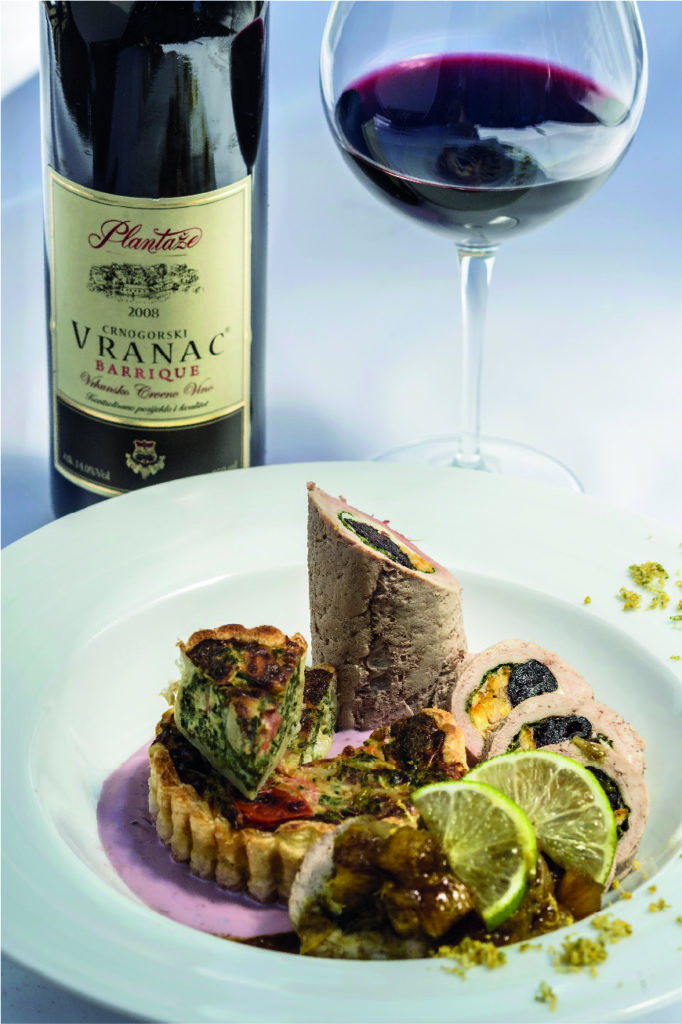 Šipčanik wine cellar
Šipčanik, a majestic wine cellar and former military airport, has been transformed into an impressive space for aging wine, located in the heart of the vineyard. The basement is positioned at an average depth of over 30 meters below ground. In the form of a spiral tunnel, 356 meters long, with an average width of 13.5 meters and height of 7 meters, it extends to over 7000 square meters. The temperature is almost constant and is between 17 and 19 degrees, while humidity is 80%. Šipčanik represents a real treasure for the Plantaže company and all our visitors, where at any given time, two million liters of wine are left to age.
Right here, you will enjoy a selection of diverse wines and food, carefully presented by our expert sommeliers.
---
Plantaže restaurants
The land of Montenegro is best to experience through food and wine. Within the restaurants of our company Plantaže, 13. jul – Plantaže and Restaurant Jezero, guests have the opportunity to enjoy a great variety of fish and meat specialties. Here you will have a unique and unforgettable experience, in a place where some of the most authentic European wines are born, bringing you rich memories of the taste of Vranac and Krstač, as well as national cuisine specialties prepared by the top chefs of Plantaže's restaurants. Upon request, in the spring and summer months we can organize a pleasant ride on a tourist boat on Skadar Lake.
There is no better way to finish your day, than enjoying a carefully chosen food and wine pairing in the hearth of national park Skadarsko Jezero, in the same name restaurant.
---