Tour designed for foodies and wine lovers! Discover the cultural and natural heritage of Slovenia, taste excellent and high-quality Slovenian wines and savour the best of Slovenian culinary tradition.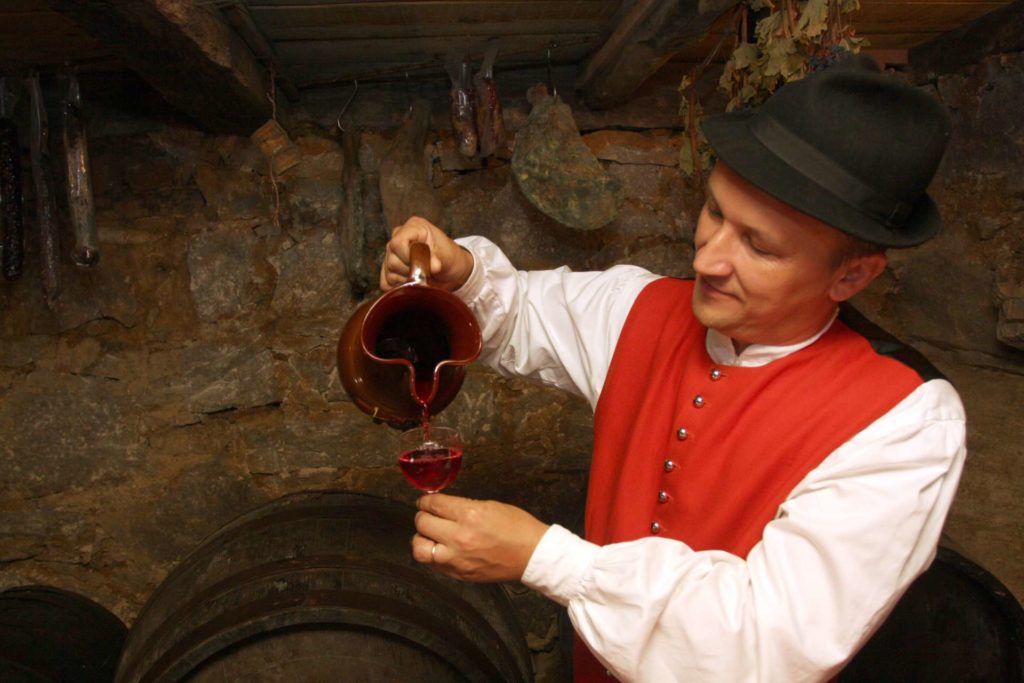 day 1 | South-east part of Slovenia
We will start the discovery of Slovenia in its South-eastern part. Our first stop will be at Kerin Wines and The house of Blue Frankish – authentic Slovenian wine (wine tasting and cold cuts). Our next stop will be the Wine cellar Martinčič, where the owner will present us the basics of Slovenian winemaking followed by wine tasting. We will continue to Matjaz's homestead – well preserved traditional homestead in Dolenjska countryside. After a welcome by the Slovenian Wine Queen we will listen to the stories of the homestead and the history of the region, but also discover the story of cviček – special Slovenian wine. Visit will
be followed by wine tasting and delicious home cooked dinner. Accommodation will be at special traditional vineyard cottages in Dolenjska region.
---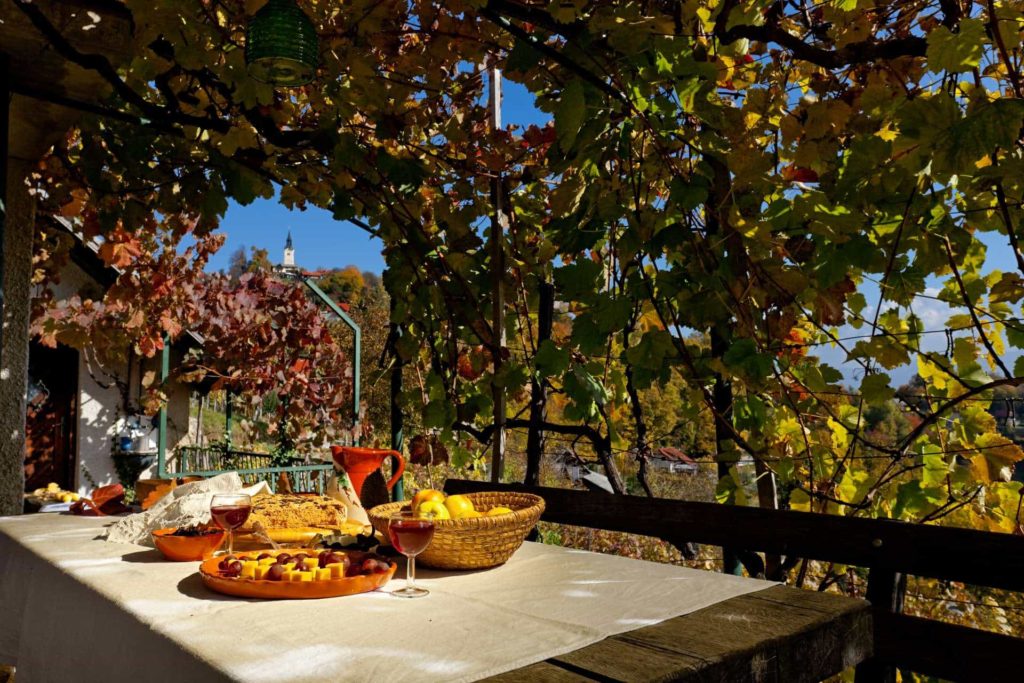 Day 2 | Bela Krajina
Heritage, The house of excellent bread, wine cellars
You will start your day by waking up in charming cottages surrounded with vineyards and will have a special local breakfast (goodies from the basket). We will travel to the region of Bela Krajina and stop at museum in Semič to discover a special exhibition about Bela Krajina karst nature. Next stop will be at a local wine producer where we will taste delicious sparkling wines. A short drive will bring us to The House of Good Bread. The housewife Ms Mojca will warmly welcome us with traditional flat bread called "belokranjska pogača" and she will introduce us to the story "From grain to bread".
In a pleasant atmosphere we will taste some other local products and wine. We will continue to the winegrowing region of Drašiči and it's Soseska zidanica – the only "wine bank" in Slovenia. Through a short sightseeing tour and wine tasting we will discover the history of the "wine bank" and traditional way of life.Dinner and overnight in vineyard cottages in Dolenjska region.
---
Day 3 | North-east part of Slovenia
We will start our day with a visit to Brežice, its castle and Posavje Museum. After we will drive to the winegrowing region of Bizeljsko where we will enter in "repnica" – a wine cellar dug out of siliceous sand, which was laid down in the area of Bizeljsko millions of years ago by the Pannonian Sea. In the enchanting atmosphere of this special wine cellar we will enjoy wine tasting and a small snack.
Afterward we will continue to one of the most modern wine cellars in Slovenia, Zlati Grič. In this marvellous surrounding you will enjoy wine tasting. Our last stop will be in Slovenske Konjice where we will visit local beekeeper and learn about the tradition of beekeeping in Slovenia but also about the importance of beekeeping for the environment (tasting included). Continue to Ptuj for dinner and overnight at the hotel.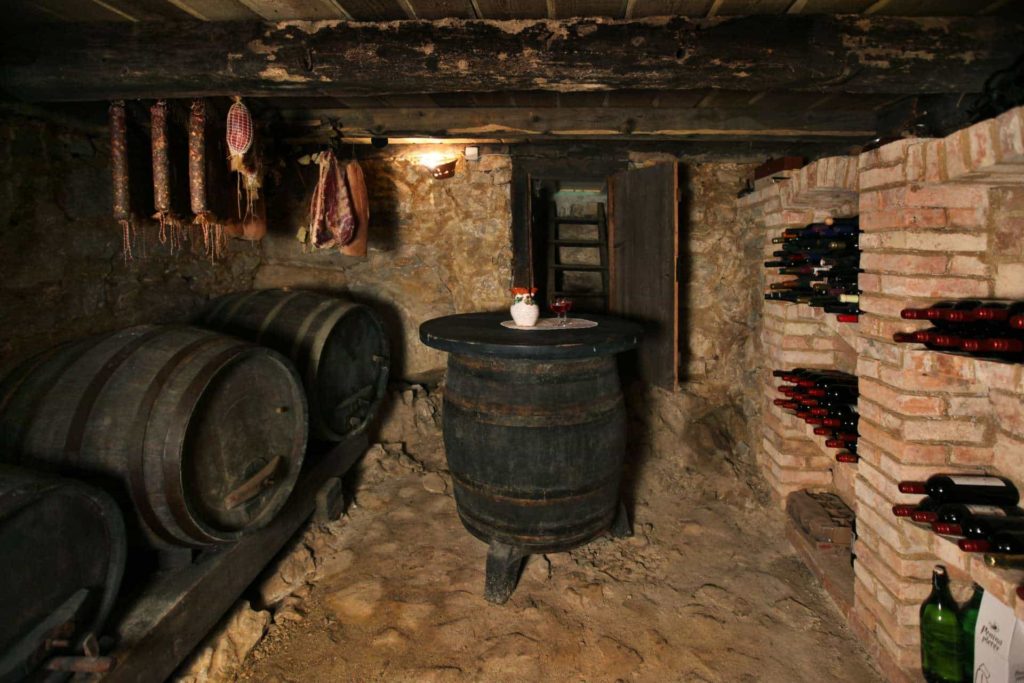 Day 4 | Eeastern Slovenia
After a morning walk through the oldest Slovenian town, Ptuj, and the visit of the town castle and museum we will stop at Ptuj wine cellar for a tour and wine tasting. After a short drive we will arrive to Slovenian's second largest city, Maribor. Maribor and its riverbank, Lent, is home of the oldest vine in the world.
After wine tasting and lunch, we will travel to very eastern point of Slovenia, to Lendava. We will visit the Vinarium view tower – an incredible 360° view of the colourful landscape of 4 countries: Slovenia, Croatia, Hungary and Austria. The hilly landscape will charm you! To complete our visit to Lendava and surroundings we will visit the excellent House of wine Cuk for tour and wine tasting. Driving back to our hotel we will make the last stop of the day in Gornja Radgona wine cellar for a tour and tasting of sparkling wines.
Dinner and overnight at hotel Ptuj.
---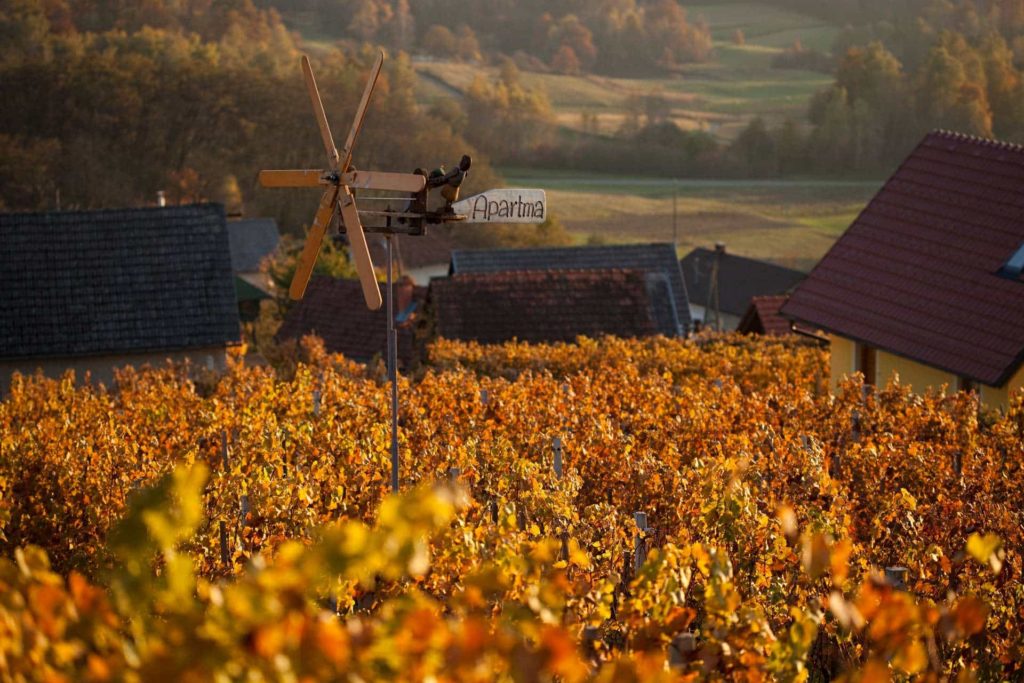 Day 5 | Škocjan Caves and Slovenian coast
Today we will discover the mysterious and fascinating subterranean world of Slovenian Karts by visiting Škocjan Caves listed on UNESCO World Heritage List. Back to the daylight we will turn into Vipava Valley and visit The Burja Estate, a traditional winegrowing farm with modern understanding of wine (tour and tasting included). Our route will take us to Slovenian coast where we will first stop at Vina Koper wine caller for tasting and then continue to the picturesque town of Piran for a short walking tour. Accommodation at hotel on Slovenian coast, dinner and overnight.
---
Day 6 | Karst with Štanje
From the coast we will drive back inland to the historical settlement and typical karst village of Štanjel. We will stroll through the narrow streets and admire the rough stone walls and imposing stone houses. Not far from Štanjel there is a typical Slovenian restaurant that we call "gostilna". At Gostilna Grča they are even more special since they produce their own air-dried prosciutto. We will taste their excellent products. To make your visit to Slovenia complete, our farewell will be in a small village of Goče –a monument of Slovenian cultural heritage. Not only for the architectural elements, but the village is a kind of living museum of winemaking culture in the Vipava region. The biggest treasure is hidden underground where still today you can find more than 60 wine cellars. We will visit one of the cellars for wine tasting and snack. End of the tour and return home.
---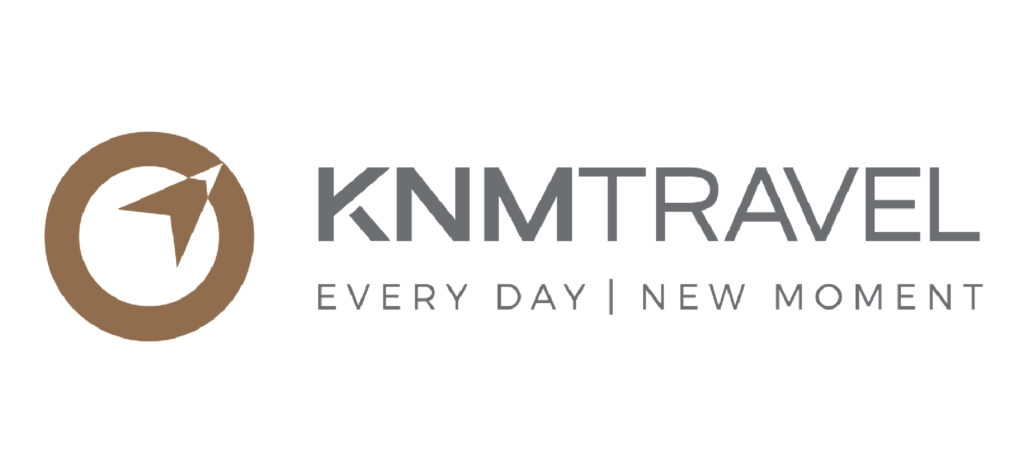 Price includes: coach service, road taxes, accommodation with half board in 4* and 5* stars hotels, special accommodation in vineyard cottages, 10 lunches with drinks included, complete program with all entrance fees, all wine tastings, tourist guide, driver and guide costs, VAT.
Above program can be modified (in terms of inclusions, accommodation facilities, melas plan, etc) and tailor made in order to completely fulfil your travel experience.