Unique program designed for those who would like to combine their love for unspoiled nature and special accommodation in vineyard cottages with the discovery of Slovenian tradition, our excellent wines and cuisine.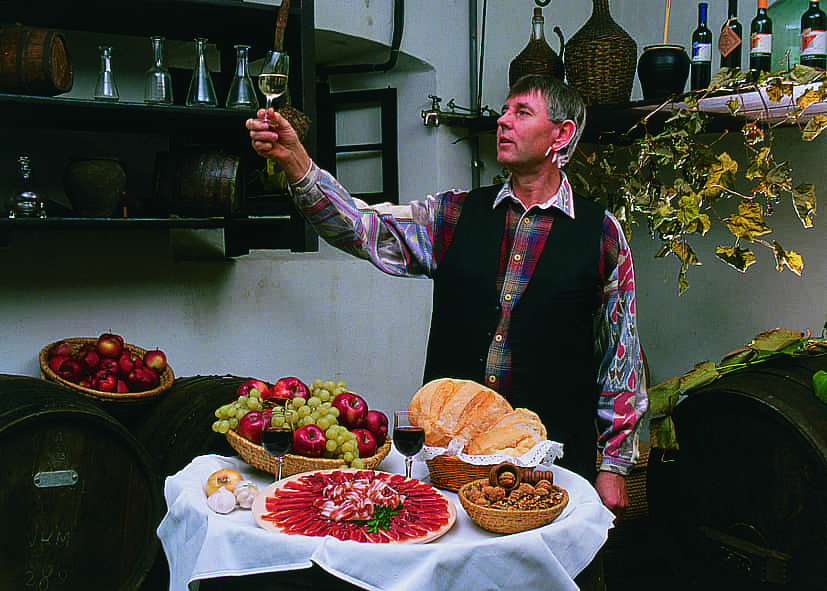 Day 1 | Arrival to Slovenia
Arrival to Slovenia and your special accommodation for the whole stay. Your charming vineyard cottage will be immersed in pristine nature surrounded by vines. In the late afternoon you will be a host at Matjaz's Homestead. The owner will open you the doors of his traditional homestead and will present you the day life on Slovenian countryside as well as the story of the wine cviček. Enjoy BBQ dinner and wine tasting. Return to your cottage overnight.
---
Day 2 | Dolenjska
Day at leisure for activities like hiking, cycling, rafting, relaxing, etc.
BBQ dinner and overnight.
---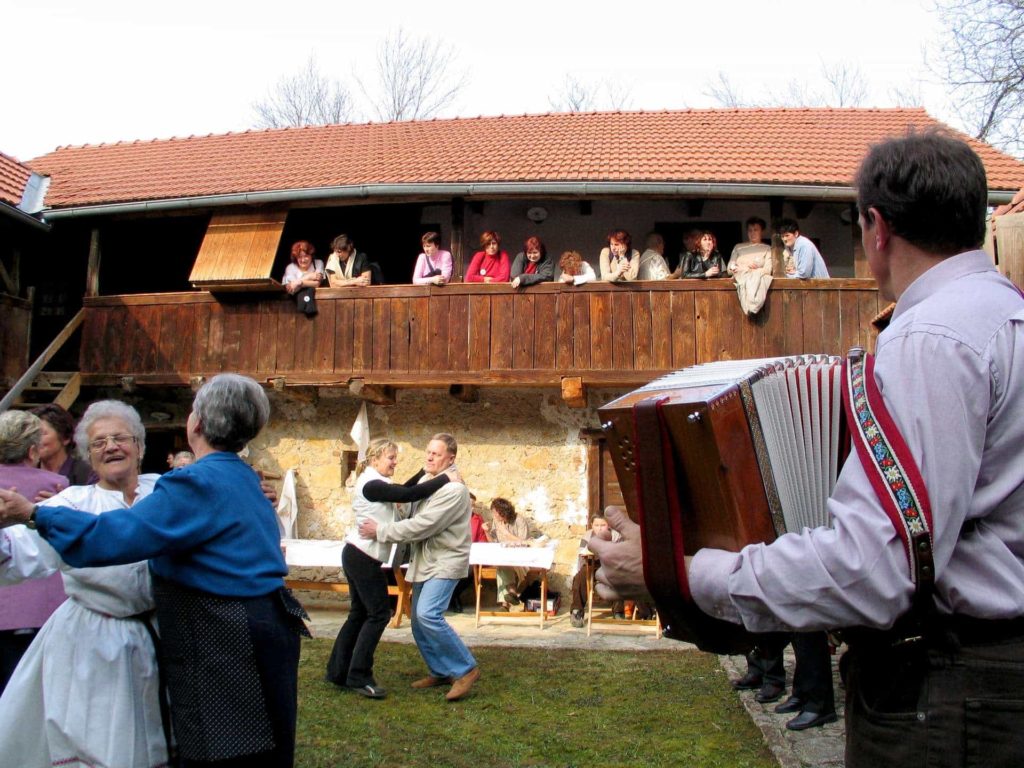 Day 3 | Bela Krajina
Heritage, The house of excellent bread, wine cellars
Breakfast will be served in a local inn. Today drive to Bela Krajina and stop at Belokranjski muzej – museum, where you will discover the history and life of this special Slovenian region.
After we will visit the The house of excellent bread – learn about bread making and taste their products.
Your next stop will be winegrowing region of Drašiči and it's Soseska zidanica – neighbourhood wine cellar (wine tasting included). Late in the afternoon treat yourself with excellent wine tasting at Prus winery. Gourmet dinner with wine (4 samples) in »Oštarija« – special restaurant where they prepare food only from local ingredients. Overnight at your vineyard cottage.
Day 4 | Posavje
"Repnice": special wine cellar dug out of sand, sparkling wine Slovenia
Enjoy breakfast in local inn and travel to Kerin vinary –discover the the story of Blue Frankisch, (wine tasting, cold cut). Continue to Brežice castle and visit the museum of Posavje. Then drive to the winegrowing region of Bizeljsko where we will enter in "repnica" – a wine cellar dug out of siliceous sand, which was laid down in the area of Bizeljsko millions of years ago by the Pannonian Sea. In the enchanting atmosphere of this special wine cellar we will enjoy wine tasting and a small snack. Continuing on to a well- known producer of sparkling wines and enjoying tasting his excellent wines. Dinner will be in the town of Šentjanž in one of the best traditional restaurants in the region. Overnight at your vineyard cottage.
---
Day 5 | Myrna Valley
Relax, wine tasting and traditional dinner
Breakfast in the local inn. The morning can be spent at leisure for different activities like hiking, cycling etc… In the afternoon you can travel to The house of wine Frelih for wine tasting. Tonight's dinner menu will be prepared in a clay cooking pot. Overnight at your vineyard cottage.
---
Day 6 | The Slovenian coast
Wine and prosciutto tasting, caves
Breakfast at the local inn and travel to western part of Slovenia. Turn into Vipava Valley and visit Burja estate, a traditional winegrowing farm with modern understanding of wine (tour and tasting included). Then, continuing on to Sežana where you will taste excellent Slovenian prosciutto. Discover the mysterious and fascinating subterranean world of Slovenian Karts by visiting Škocjan Caves listed on UNESCO World Heritage List. Back to the daylight, continue to the picturesque town of Piran for a late lunch and have a short walk around this charming town. Return to Dolenjska for overnight.
---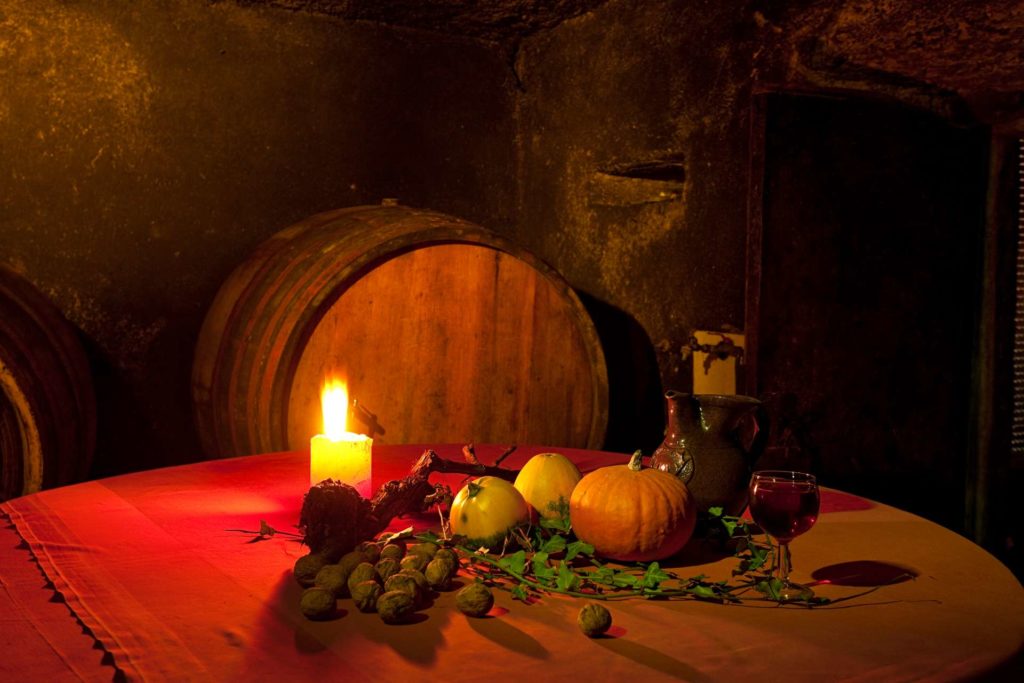 Day 7 | Dolenjska
Relax or visit Ljubljana
After breakfast at the local inn spend a relaxing day in Dolenjska or visit the capital city, Ljubljana.
Tonight, dinner will be on a tourist farm.
---
Day 8 | Ptuj and Maribor
Breakfast at the local inn will be followed by the visit of Ptuj and Maribor. In the oldest Slovenian town, Ptuj, you can visit the town castle and museum and stop at Ptuj wine cellar for tour and wine tasting. After a short drive you can reach Slovenian second largest city, Maribor. Maribor and its riverbank, Lent, is home of the oldest vine in the world. Ned of your program in Slovenia!
---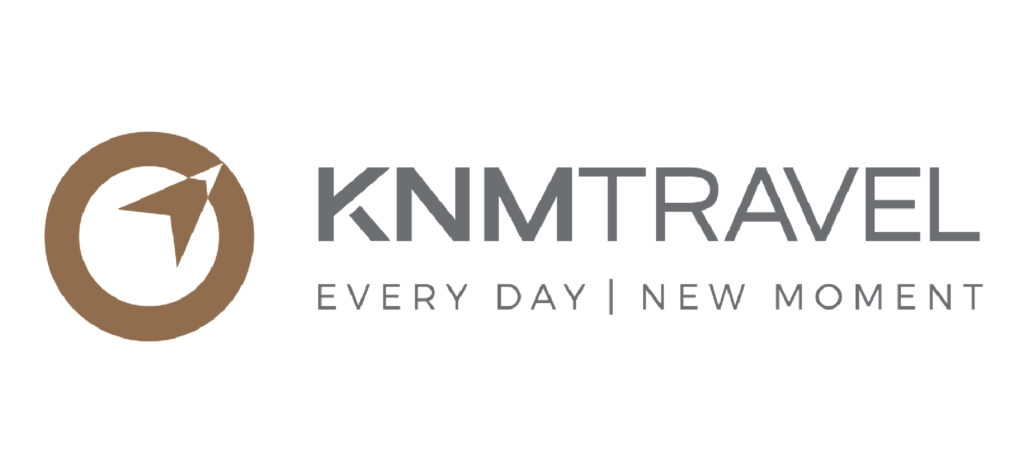 Above program can be modified (in terms of inclusions, accommodation facilities, melas plan, etc) and tailor made in order to completely fulfil your travel experience.