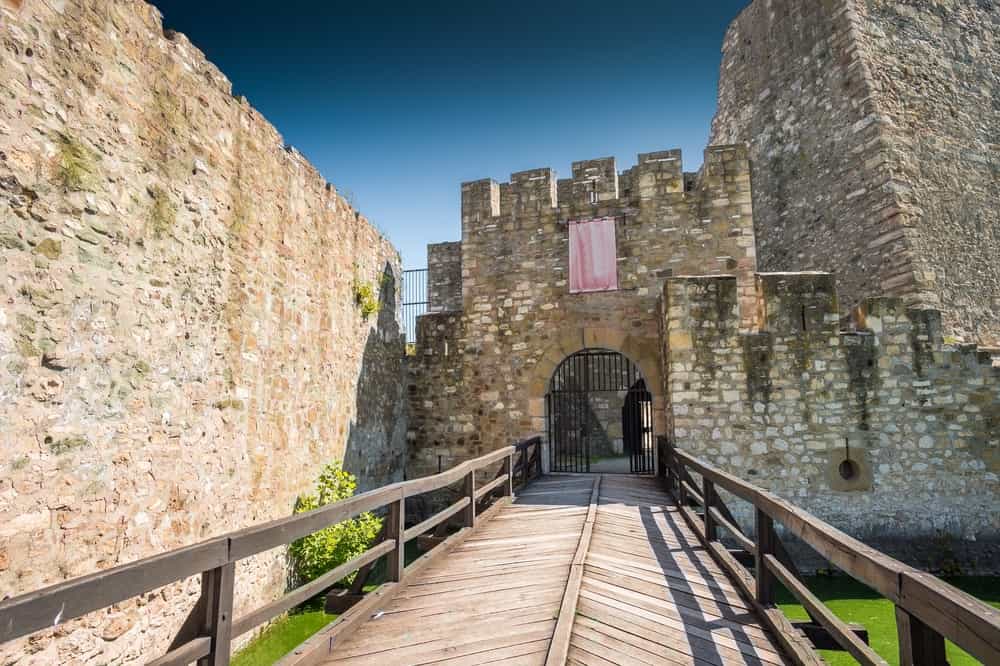 Day 1 | Belgrade – Smederevo – Winery – Jagodina
Morning departure from Belgrade and drive along highway to Smederevo. Tour of the impressive Smederevo Fortress, presentation of wine knights dressed up in medieval costumes and wine tasting. Continue to the Despotika Winery, walk through the vineyards and introduction into secrets of successful wine growing and wine production. Tour of the interesting exhibition of especially collected historical documents and tools for grape growing and wine production in Serbia. Tasting of delicious Prokupac and Morava wines with brunch. Continue to Jagodina and accommodation at the Hill Hotel. Traditional dinner, overnight.
---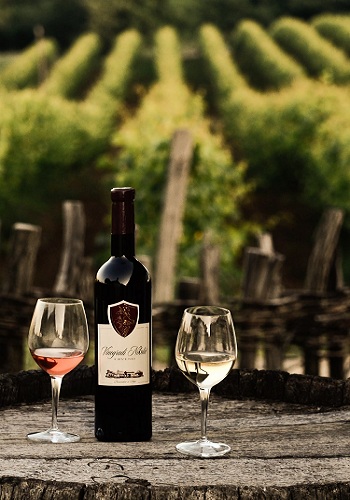 Day 2 | Jagodina – Ravanica Monastery – Zupa Winery – Vrnjacka Banja Spa
After breakfast drive to Ravanica Monastery, and touring one of the best examples of the Medieval architecture and fresco painting of Serbia and the principal and the largest endowment of Prince Lazar who intended it for his burial church and was buried here after the tragic Battle on the Kosovo Field held on St. Vitus Day, 28 June 1389 between the Serbian and the Ottoman armies.
Visit to the Temet Winery and short walk through the vineyards, followed with wine tasting and authentic brunch. Continue to Aleksandrovac – the Zupa wine region of Serbia and cordial welcome at the Nikolic Winery. Walk through the vast estate of rich vineyards that entirely surround the winery complex, introduction into technology of wine growing and production. Tasting of original brandy and wines, among which the Prokupac wine variety is the most celebrated, being the authentic Serbian red wine sort known even in early Middle Ages. Traditional lunch. Drive to Vrnjacka Banja Spa and accommodation in luxury apartment complex. Free evening, wellness options available, overnight.
---
Day 3 | Vrnjacka Banja Spa – Topola Oplenac
After breakfast drive to Topola and tour of the Royal Mausoleum complex with the wonderful Saint George Church which features wonderful mosaics, entirely surrounded with beautiful park and vast vineyards. Visit to the PIK Oplenac Winery and wine tasting, after introduction into technology of wine production. Wine tasting. Continue to the Vrbica Tarpos Winery and tasty lunch with tasting of selected wines Sauvignon "Lipar", Menuet Chardonnay, Tarpos Merlot, Orasac Cabernet and Tarpos Rose along with grilled dried plums filled with cheese and bacon; goat cheese rolls, roasted peppers or zucchini and smoked ham, Kaymak from Sumadija region, goat cheese with rosemary, figs stuffed with Gorgonsola cheese, Njegusi smoked beef, Mellon rolled with Njegusi smoked ham; buckwheat rolls stuffed with goat cheese and herbs; grape pickled salad…. Drive to Belgrade, evening arrival and big traditional dinner (renowned tasty Serbian rostilj – grilled meat) with tasting of finest fruit brandies, wines and smoked delicacies. End of program and services.
---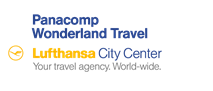 ---
Included: high tourist class transportation; entrance fee and wine tasting with Medieval wine knights presentation at the Smederevo Fortress; wine tasting and brunch at the Despotika Winery;
1 HB at the Hill Hotel in Jagodina; wine tasting with brunch at the Temet Winery in Jagodina; big traditional lunch with wine tasting at the Nikolic Winery in Aleksandrovac; 1 BB in the Vrnjacka Banja apartment complex-villa; wine tasting with brunch at the PIK Oplenac Winery in Topola; big lunch with selected wines at the Tarpos Winery; farewell dinner – Serbian rostilj – grilled meat with tasting of authentic wines, rakija/brandies/ and smoked delicacies, 24 hours professional guidance and support of Panacomp Wonderland Travel LCC Serbia.