A special tour for wine lovers!
Taste excellent wines and discover the rich wine culture of Slovenia & Croatia.
---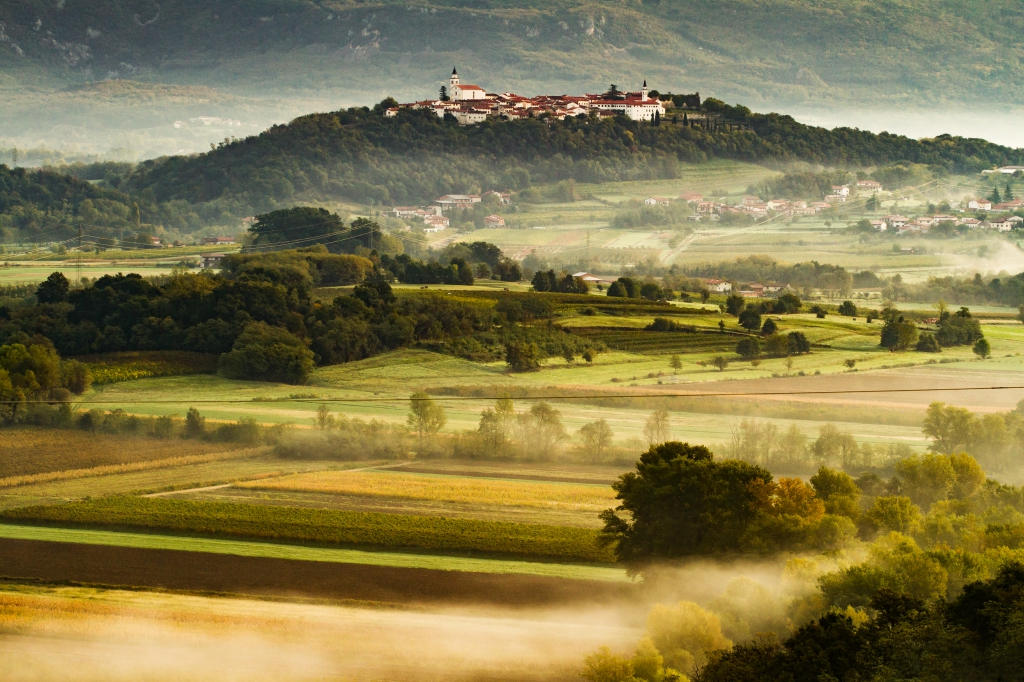 day 1 | Ljubljana
Arrival to Ljubljana and accommodation
at the hotel. Afternoon sightseeing tour of the capital city, Ljubljana. Dinner and overnight at the hotel.
---
day 2 | Vipava, Štanjel, Sežana and Portorož/Koper
Breakfast at the hotel. Departure for Vipava valley where we will visit a modern wine cellar where they produce indigenous wines in a biodynamic way. By using biodynamic methods, they introduce and expand the microflora, connect plants with cosmic forces, and increase the organisms' resistance. By using compost and green manure, they revitalize the soil and stimulate biodiversity. In this way they create all conditions for a healthy and harmonious vineyard. We will learn about biodynamic production and enjoy wine tasting (5 wine samples with small snacks). Our next stop will be at Vipavski križ, a true pearl in the heart of Vipava valley. We will take a walk through what was once the smallest city in Habsburg monarchy and discover the stories about its rich history (about Turks, Venetians, Napoleon's soldiers, and even about Leonardo da Vinci).
In the old cellar we will also try two indigenous wines – old merlot and yellow muscat. In the afternoon we drive to Štanjel, one of the oldest settlements in the Karst region. Our last visit of the day will be in the wine cellar Vinakras, Sežana. It is a wine cellar with a tradition and home to unique wines. We will walk through the cellar and enchanted by the smell of oak barrels we will enjoy a wine tasting of different sorts especially the dark red wine Teran. Drive to the coast, accommodation at hotel, dinner and overnight.
---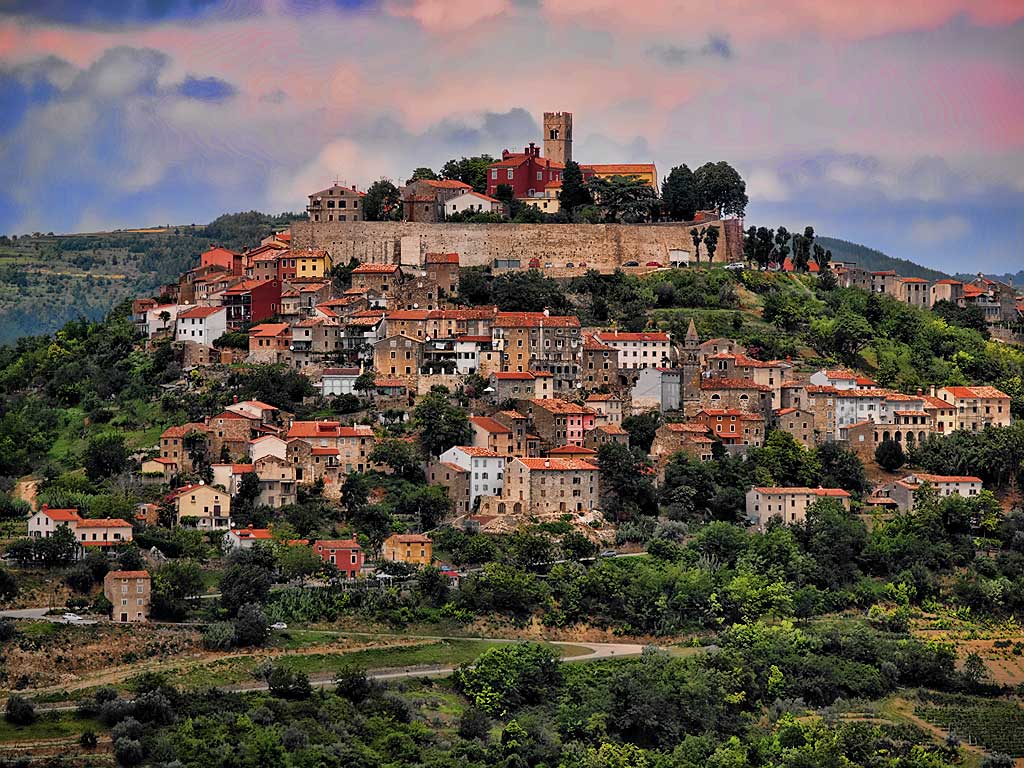 day 3 | Slovenian coast
Breakfast at the hotel. We will start our day with a sightseeing tour of Koper, one of the oldest cities in Slovenia, and admire the remains of Venetian architecture, especially the Praetorian Palace. After the walking tour we will visit a magnificent wine cellar that hosts one of the largest wooden barrels in Europe. We will enjoy the tour of the caller followed by a wine tasting of fine Istrian wines, especially the indigenous Refošk wine. We will continue our drive to Marezige, a village located 300 meters above sea level and 10 kilometres from Koper. Here we will find the oldest vineyard of Refošk in Europe. Just recently they constructed also the first wine fountain in Slovenia. We will taste some excellent wines from the fountain, accompanied by small snacks and admire a breath-taking view of the Slovenian coast. In the vicinity we will also visit an organic farm where we will enjoy a snack with cold cuts and taste their wines and olive oil. In the evening we will travel to Croatia and the picturesque town of Motovun. The designated accommodation for this night is at the Roxanich Wine & Heritage hotel, which includes dinner and the overnight stay.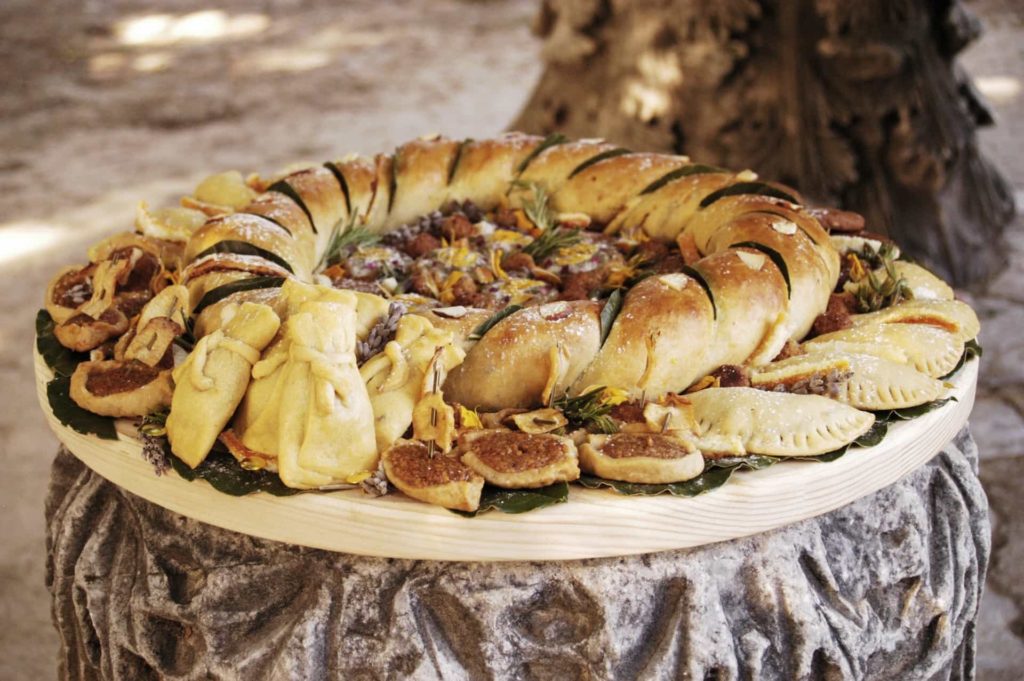 day 4 | Motovun and Buje
After breakfast at the hotel we will travel to the town of Buje for a very special experience. It will be time for truffles hunt! Together with a professional truffle hunter and his dogs, we will search for famous and well- appreciated truffles. After this interesting and unforgettable experience, the hosts will treat us with delicious food: cheese with truffles, canapes with fresh truffles, dried sausage with truffles, eggs with truffles, and chocolate dessert with truffles. All will be accompanied by wine and water.
We will continue to the nearby distillery for a visit and tasting. They will present to us their production and offer us their brandies and jams for tasting. Late in the afternoon we will return to the hotel. To make the day complete we will visit the wine cellar, enjoy wine tasting, and have dinner at the hotel.
day 5 | Momjan
Breakfast at the hotel. We will spend our last day of the tour in the small village of Momjan where we will visit a wine cellar with a long tradition. The apex of their work is the wine produced in amphoras, where the fermentation happens with full contact with grape skins. We will tour the wine cellar and taste 3 sorts of wines of our choice and 1 sort of wine chosen by the house sommelier. We will also have a snack with cheese, cold cuts, olive oil and desert. In this nice ambience our tour will slowly end, and you will make your way back home.
---
Price includes: 4 x accommodation with half board in 4* stars hotels, all sightseeing and entrance fees (Vipavski križ, Štanjel, Koper, Motovun), 7 wine tastings with cold cut, truffle hunting experience, special Truffer meal, a visit to the distillery, brandy and jam tasting, tourist guide and guide costs, VAT.
The above program can be modified (in terms of inclusions, accommodation facilities, meal plans, etc) and tailor-made in order to completely fulfill your travel experience.
---