This journey from the north of Croatia to the Dalmatian coastline offers a unique experience of the still undiscovered part of the world and its residents, rich historical and cultural heritage, and astonishing scenery.
This kind of journey adds an element of the unexpected to life, the missing spice which exalts. Enjoy the adventure through this unique territory, meet the local culture and people, taste a wide range of awarded wines and homemade specialties, and admire the pristine nature of the area that stretches along the east coast of the Adriatic Sea.
From the lush and verdant wine-growing areas of Istria in the west and Moslavina and Plješivica in the north of Croatia, across the unique natural phenomenon of Plitvice Lakes in the region of Lika, to one of historically most significant Croatian regions of Dalmatia, widely reputed for its awarded wines seized from the stony, sea-facing soil, this tour engages all your senses, allowing you to indulge in exquisite tastes of the noble beverage.
Treat yourself to a one-of-a-kind experience of Croatia and meet the local people whose vision, determination and hard work are as relentless as the soil they have been working for centuries, shaping a landscape in which a man feels at one with nature. Combining gastronomic delights with cultural landmarks and numerous leisure opportunities, you will get a comprehensive insight into this remarkable part of Europe and form memories which are bound to stay in your minds and hearts for a long, long time.
---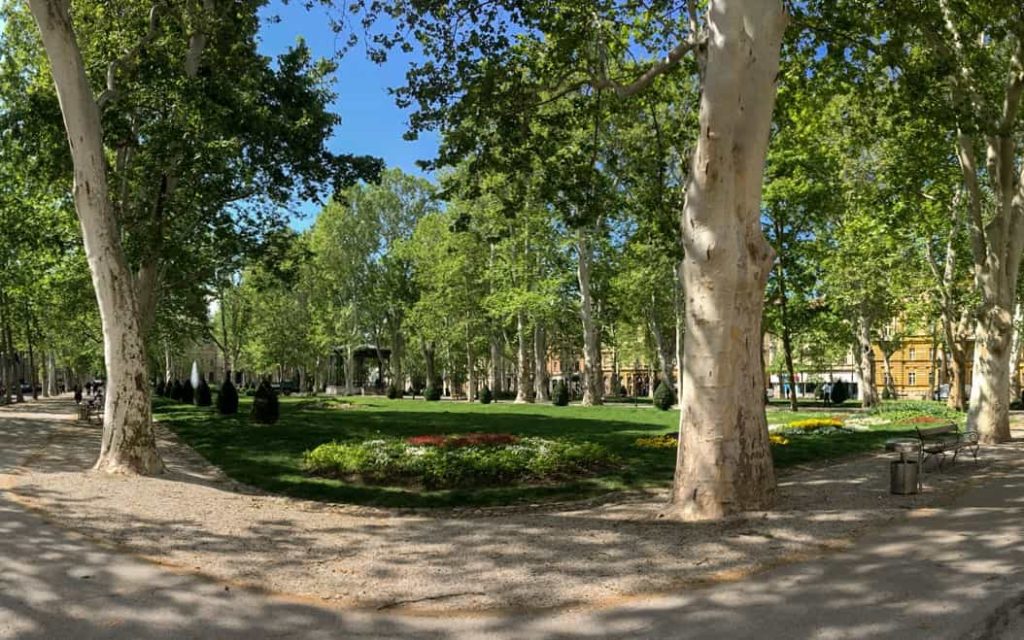 Day 1 | Zagreb – Arrival day
Welcome to Croatia! Upon landing at Zagreb airport, you will be welcomed by our English-speaking driver and taken to your accommodation in a comfortable air- conditioned vehicle.
After some free time for refreshment, an introductory wine tasting has been scheduled for you – the perfect beginning of your wine adventure through Croatia. Afterwards, experience the rich nightlife of Croatia's capital.
---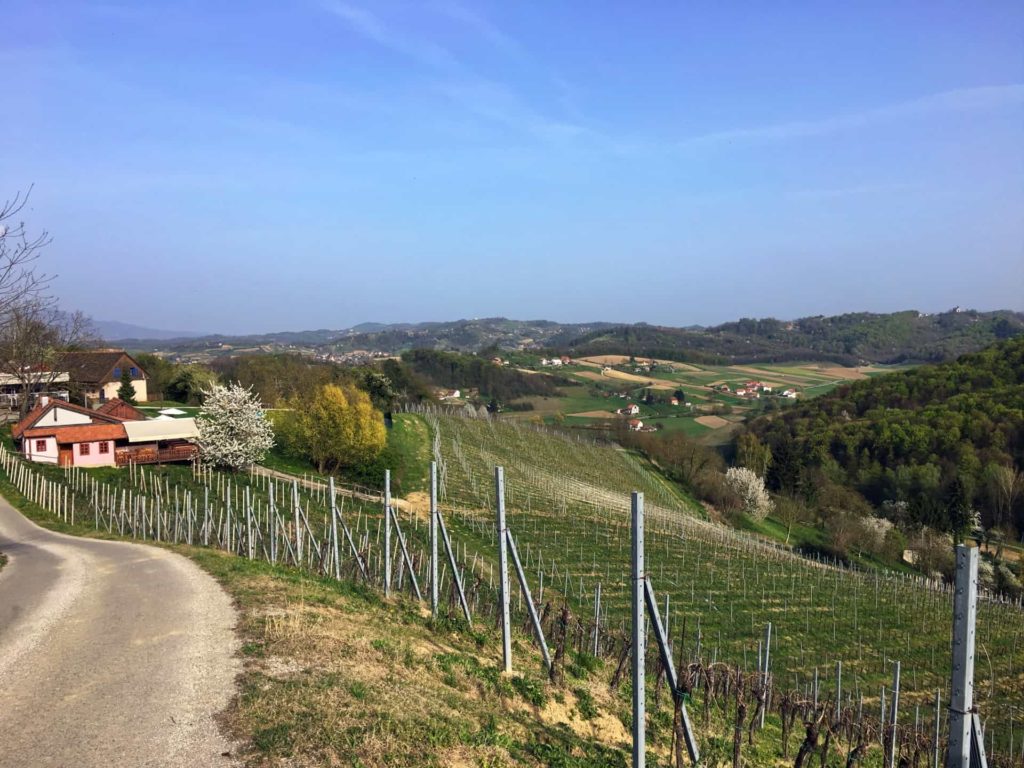 Day 2 | Zagreb surroundings wine tour
On the first day of your wine safari you will visit 2 wine regions in the surroundings of Zagreb: Moslavina and Plešivica. Rich in natural beauties and agriculture, Moslavina is the first region we will travel to after pick-up from the hotel at 9 a.m., visiting a winery owned by a young family who combine modern technology with a long tradition of wine making. Their pride and joy are the wines made from the škrlet variety.
The day continues in Plešivica region, west of Zagreb, where we will visit two local wine- producing families, one adopting a more traditional approach to winemaking and the other a relatively recent one that has revolutionised the production of wines from the local portugizac variety. Return to Zagreb is expected in the late afternoon.
---
Day 3 | Zagreb – Rovinj
Start the day by driving from continental Croatia to the biggest peninsula in the Adriatic Sea – Istria. Following a refreshment break in Fužine, your trip continues to a Baroque castle winery, where you will have your first foreign-domestic wine experience and your first meeting with famous Istrian Malvazija. Afterwards, your overnight destination – the magical town of Rovinj – is only a one hour's drive away.
Once you reach this coastal architectural marvel, check in to your hotel and savour the lively atmosphere of the town's cobbled streets, find your own little spot for dinner and watch the sun go down over the Adriatic Sea.
---
Day 4 | Explore Istria
Following breakfast, a lovely scenic drive through the verdant surroundings shall
lead you to the charming hilltop town of Motovun, adorned with authentic galleries and shops lining its cobbled streets and squares, many small churches, monuments and loggias.
Continue towards a nearby boutique winery and agritourism estate and savour a homemade lunch made from locally grown ingredients, along with wine tasting and meeting the winemakers. On the way back, explore the charming town of Grožnjan before continuing the tour with a visit to your last Istrian wine cellar experience at a renowned winery. Return to Rovinj in the early evening hours and enjoy the tour's last night in Istria.
---
Day 5 | Rovinj – Zadar
Good morning! It is time to head towards Croatia's coastal region of Dalmatia. We suggest going across the famous National Park of Plitvice Lakes, a unique natural phenomenon consisting of 16 lakes, specific both for its geomorphological composition and a large number of endemic species. It would really be a pity to miss this gem.
During the 2-hour ride from Plitvice Lakes to Zadar you will see first-hand just how diverse Croatian geography is. Upon arrival to Zadar and hotel check-in, a dinner with wine tasting is scheduled at 6:30 p.m. in a truly magical venue where you will have the opportunity to enjoy new flavours and soak up the sunset. Afterwards, we recommend taking a stroll through the historic centre of Zadar to round off the day.
---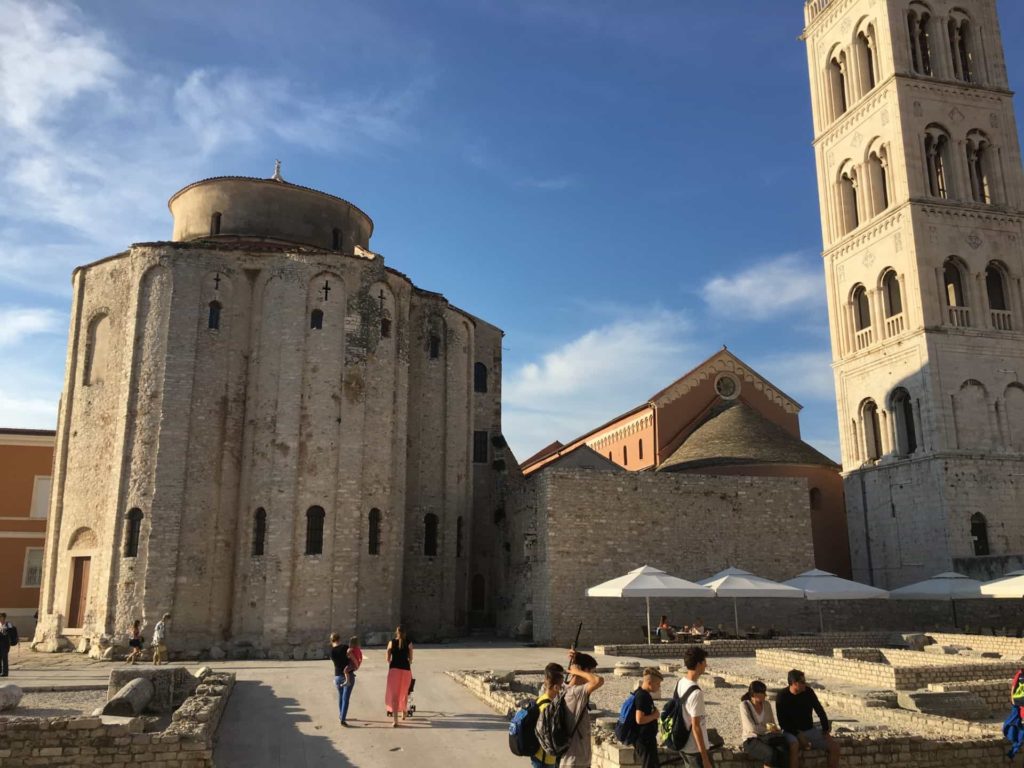 Day 6 | Zadar – Šibenik – Split
Today, your wine adventure is about to have a special twist, allowing you to experience
a true off-the-beaten-path adventure. You shall meet one of the toughest winemakers in Croatia whose small community cooperative produces both indigenous and foreign varietals. Tour the vast estate and savour the flavours of 4 wines and 2 olive oils accompanied by famous local cheese and prosciutto from the island of Pag, a true Croatian delicacy.
---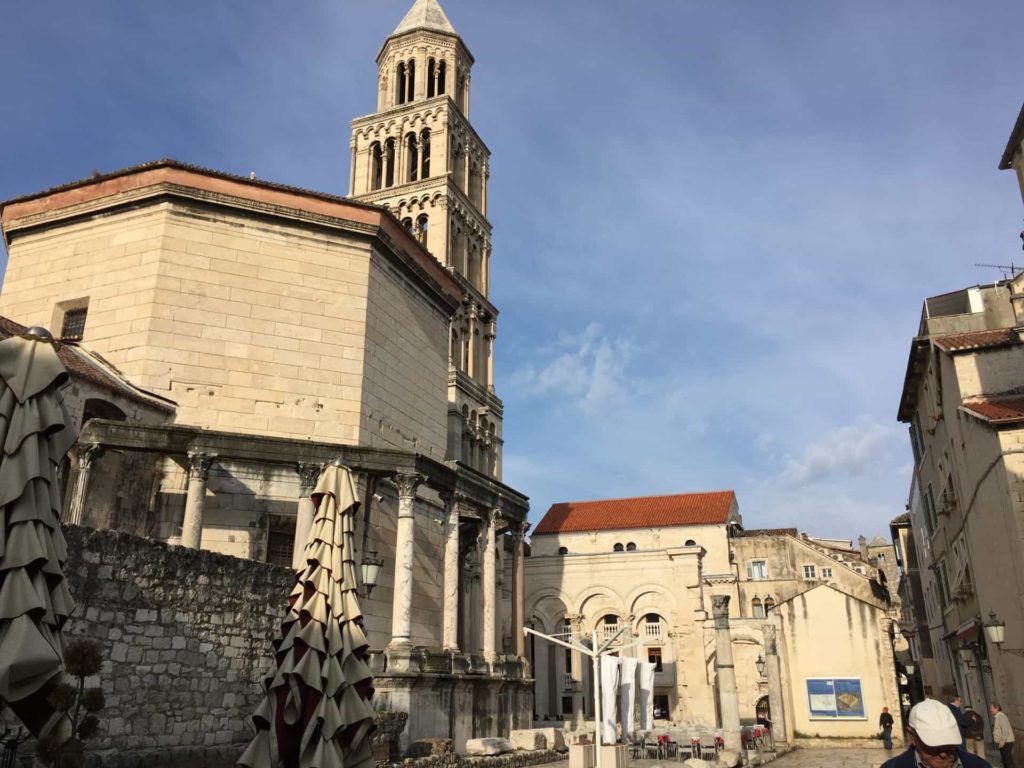 Day 7 | Split – Kaštela
Upon arrival to Kaštel Sućurac, a picturesque 15th century village near Split, you will meet your guide and visit an experienced winemaker who is most renowned for his recently rewarded Plavac Mali – Selection.
The tour continues in Kaštel Štafilić, where you will be warmly welcomed by another winemaker who has had the courage to restore his ancestral vineyards, growing Babica, Plavac Mali and Crljenak Kaštelanski, which he shall proudly present to us along with snacks prepared especially for this occasion by his wife. After the wine tasting we will visit the historic Vitturi Castle and enjoy a brief lecture on the wine heritage of the area.
In your free time, we recommend visiting the nearby town of Trogir, another UNESCO- protected site and an architectural marvel.
---
Day 8 | Split – the Island of Hvar
Today you will embark on a ferry ride from Split to Stari Grad – an ancient town on the northern side of the island of Hvar. Your first winery visit of the day will be a
bit different, as we will take you to the first and thus far the only konoba (an old cellar) in Croatia which has been granted the status of a 'Protected cultural heritage'.
Saying goodbye to our host you shall continue to another winery in Jelsa for a private VIP- tasting of 8 wines paired with local snacks over the course of 2 hours. For the rest of your time on Hvar, we recommend a visit to the town of Hvar, a glitzy bay town offering countless treasures. In the afternoon hours, the ferry departs back to Split.
---
Day 9 | Split – Brač – Vrgorac – Pelješac
This day will be the most intense day of your tour, as you will cross more than 200 km and use 3 different ferries in a single day. First on the schedule is the island of Brač, where you will visit a local boutique winery and savour a 7-course slow food tasting paired with wines. Trip continues with the ferry to Makarska for a visit to the second winery of the day, producing recognizable top-quality wines from autochthonous varieties: Trnak, Crljenak and Rukatac (Malvasia Lunga). A 30-minute drive will take you to the last ferry of the day for Pelješac peninsula, our most noted wine region. Check-in to your hotel and enjoy the rest of the evening free.
---
Day 10 | Pelješac wine region
Saving the best for last! The Pelješac wine region will certainly not disappoint you with its famous wines. The first wine tasting of the day is scheduled after breakfast, where you shall taste wines from the best positioned vineyards of Dingač and Postup.
After the tour of the estate and tasting, return to the village of Potomje to have lunch at one of the best agritourism estates in the country. Literally everything you taste there is home grown, from their wines, to 3 different types of cheese, 4 types of milk, various vegetables and bread.
Your last winery visit of the day will be hosted by a somewhat awkward winemaker who generally doesn't do wine tastings, as he believes that the tastings depend on the mood of the winemaker and his wines. On his estate you shall be welcomed by the winemaker himself, who will take you to his cellar and let you have a sip from his barrels.
---
Day 11 | Pelješac – Dubrovnik
After breakfast and check out, start your day with the first tasting scheduled in a small village of Ponikve, where you shall be welcomed by the charismatic hosts who will take you on a tour of their cellars and show their wines, aged longer than of other producers. Although not situated on the "posh" appellations, their wine growing hills are simply stunning, and can be seen on your way to Ston.
Having said goodbye to the last winery owners on your tour, continue driving towards Ston for a short and relaxing exploration followed by an oyster-tasting tour on a private island in the bay of Mali Ston. Ston, the western border of famed Dubrovnik Republic, is only a short scenic coastal drive from the mesmerizing medieval town of Dubrovnik, an architectural highlight of your tour, where you can scout its charming streets after getting accommodated in your hotel.
---
Day 12 | Dubrovnik – Departure
Your last day on our coastline has arrived. After breakfast and before your airport transfer, you can enjoy some free time. We hope that this trip, the Croatian people, and all the taste sensations you have experienced will stay in your minds and hearts for a long, long time. After all, that is the higher purpose of such a unique and personal tour. Bon voyage!
---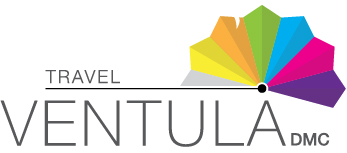 ---
| | |
| --- | --- |
| Tour duration: | 12 days/11 nights |
| Period of year: | March to December |
| Arrival Airport: | Zagreb |
| Departure Airport: | Dubrovnik (or vice-versa) |
| Travel Visas: | Passengers from EU and English speaking countries do not require Croatian Visa. |
| Travel insurance: | Advisable and available on request |
| Overnights: | Zagreb, Rovinj, Zadar, Split, Pelješac and Dubrovnik |
| Accomodation: | Boutique heritage hotels, boutique wine hotels, vineyard cottages villas, private apartments |
| Tour style: | Off the beaten path wine tour |
| Tour pace: | Easy |
| Activities: | Walking & sightseeing, wine & food tastings |
| Feature: | Meeting the winemakers, flexible overnight locations, World Heritage sites, local cuisine |
| Available options: | This fully customizable tour can be self-driven, or a fully guided tour. |
---
Inclusions: accommodation based on bed & breakfast, complete program with all entrance fees, transportation (except for rent-a-car cost in case of self-driven tour), road taxes, all tastings and meals as per program, tour guides, organisation, 24/7 agent support & VAT.